Some quick shots of 2 works, almost finished but not completely !.....
The Knights:
they could be seen like Templars Knights!
they come from the set: Valdemar "Mounted Knights Resting (FREDERICUS-REX)
I've used one figure of this set for "After The Battle" ,
and there is another one I didn't used yet.
The problem with this set is the number of horses poses: only 3 for 7 different knights! it's not enough!
then, I've chosen 5 knights and the 3 horses poses for a project that I would like to call:
" Where's my horse ????!!!!!!"
I've put them on the first part of the "Castle Ruins" from Mauther (Papermau):
a very nice Paper-card model! (but not finished yet....!)
(it's also a good way to see the scale of the Castle: it seems to be good for 1/72 !)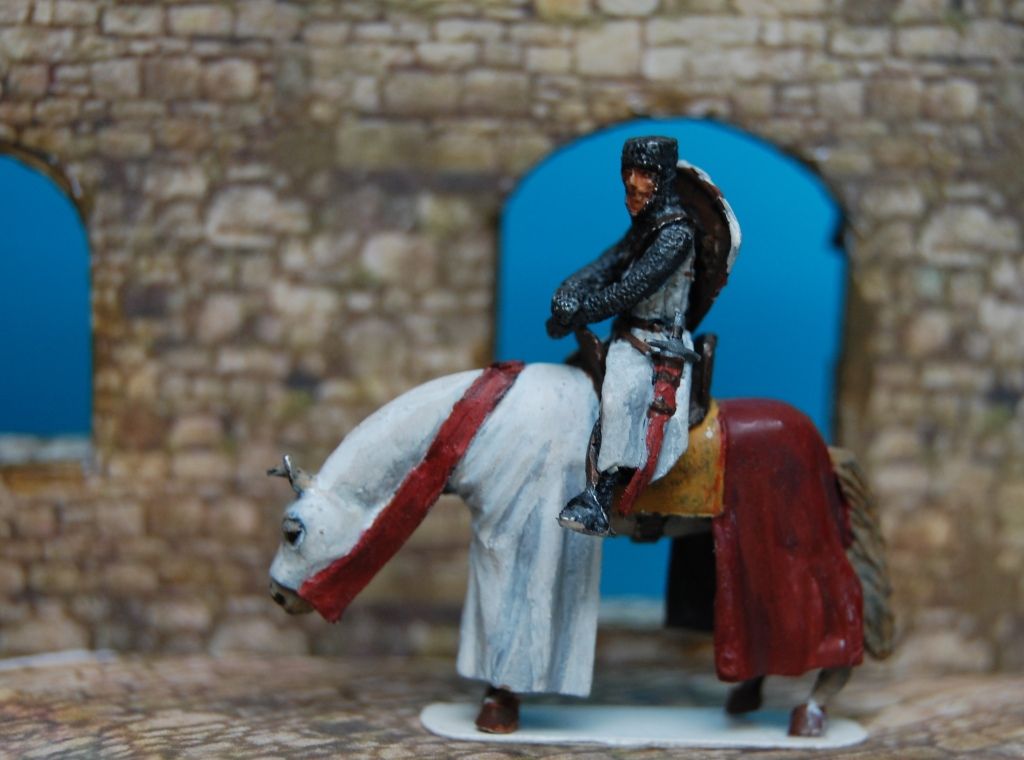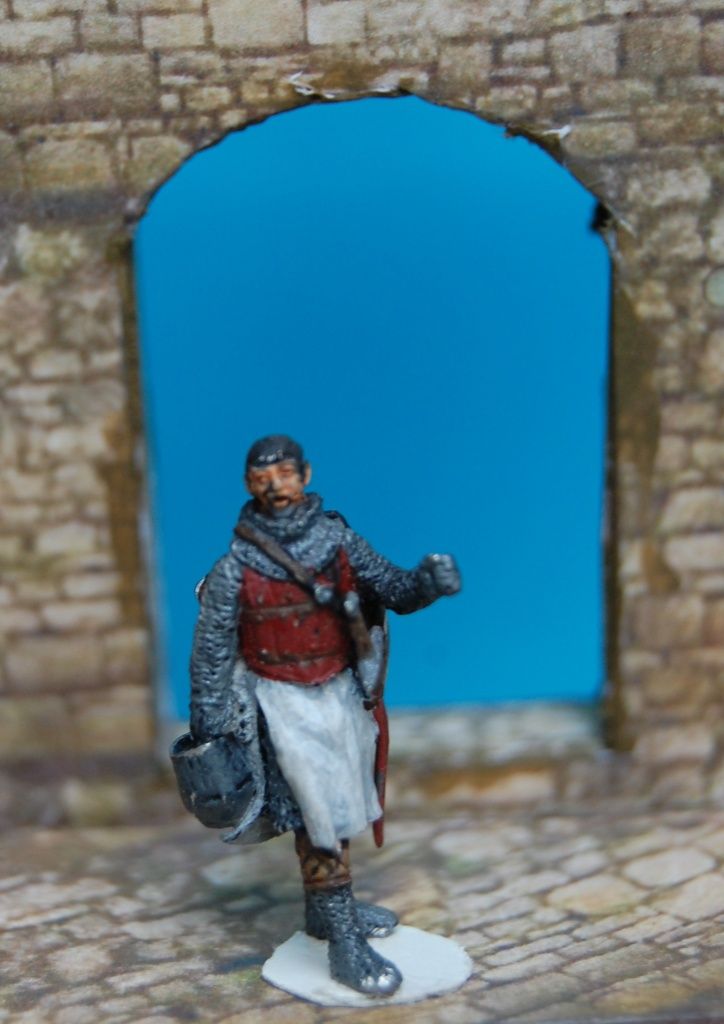 CLICK ON A PICTURE TO SEE LARGER ONES IN A SLIDESHOW
Quelques photos rapides

de 2 travaux

,

presque terminé

s, mais pas completement !!

...



Les

Chevaliers

pourraient

être vus comme des

Templiers

!
et il

y en a une autre

que je n'ai pas

encore utilisée

.
Le problème avec

ce set est

le nombre de poses pour les chevaux

:

seulement 3

pour 7

chevaliers

différents

!
ça ne suffit pas

!



J'ai
donc
choisi

5

chevaliers

et les

3 poses de chevaux

pour

un projet

que je

voudrais appeler:




«Où est

mon cheval

???!!"



Je les ai posés

sur la première partie

de
"Castle Ruins" from Mauther (Papermau):
un très beau

modèle en papier

!

(mais

que je n'ai pas encore fini

....

!)


(

c'est aussi une

bonne façon de voir

l'échelle

du château

:

il semble

être bon pour

le 1/72

!

)