After the
10th Doctor
,
its time to show his first nice fellow in the new series produced by the BBC since 2005.
I don't want to tell you the story of
Rose
, because it's too long and because I don't want to publish "spoilers" ! (and you are all able to find on the web more infos that I could give you here!)
This figure, called "Daisy Taylor" is from
Crooked Dice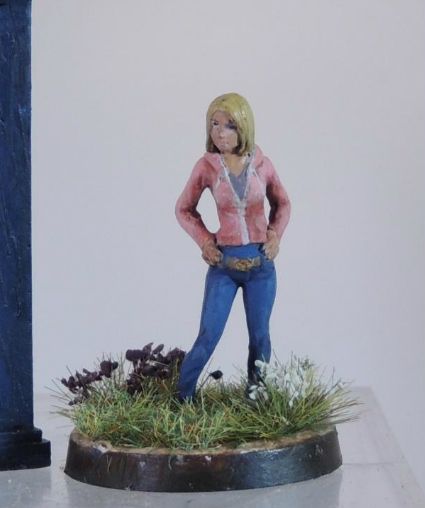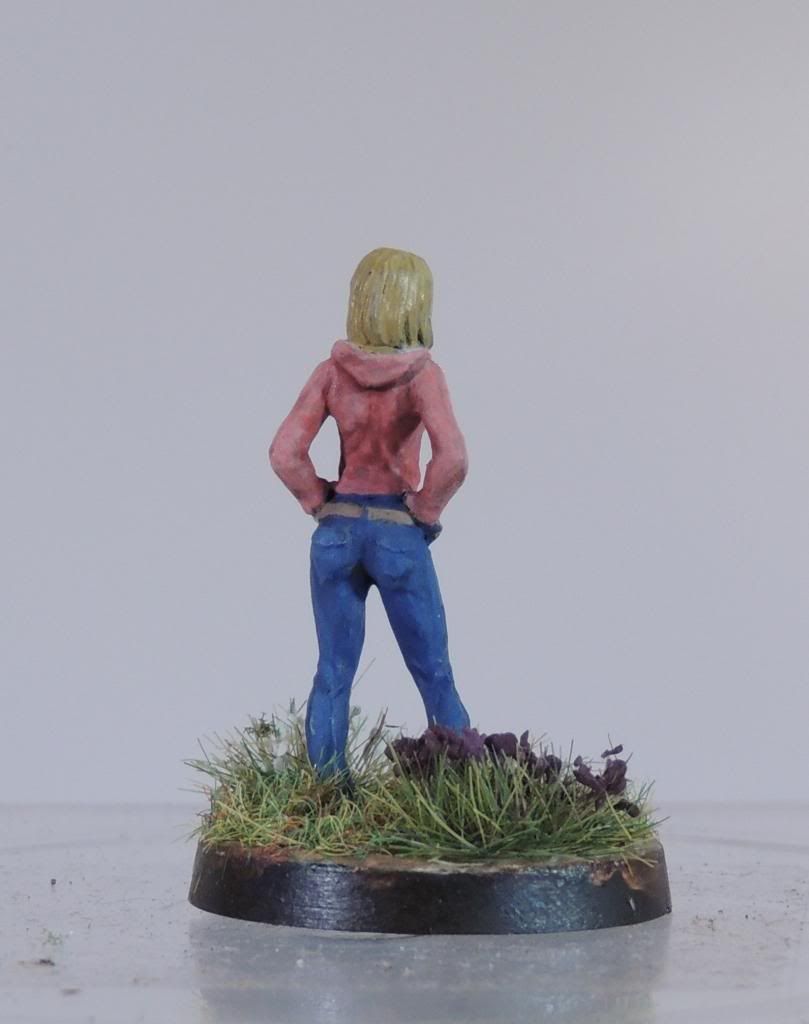 Before painting it, I've just made a "wood effect" with small cuts with a cutter.
(I've not placed the signs on it.... because I don't which technical I could use ! )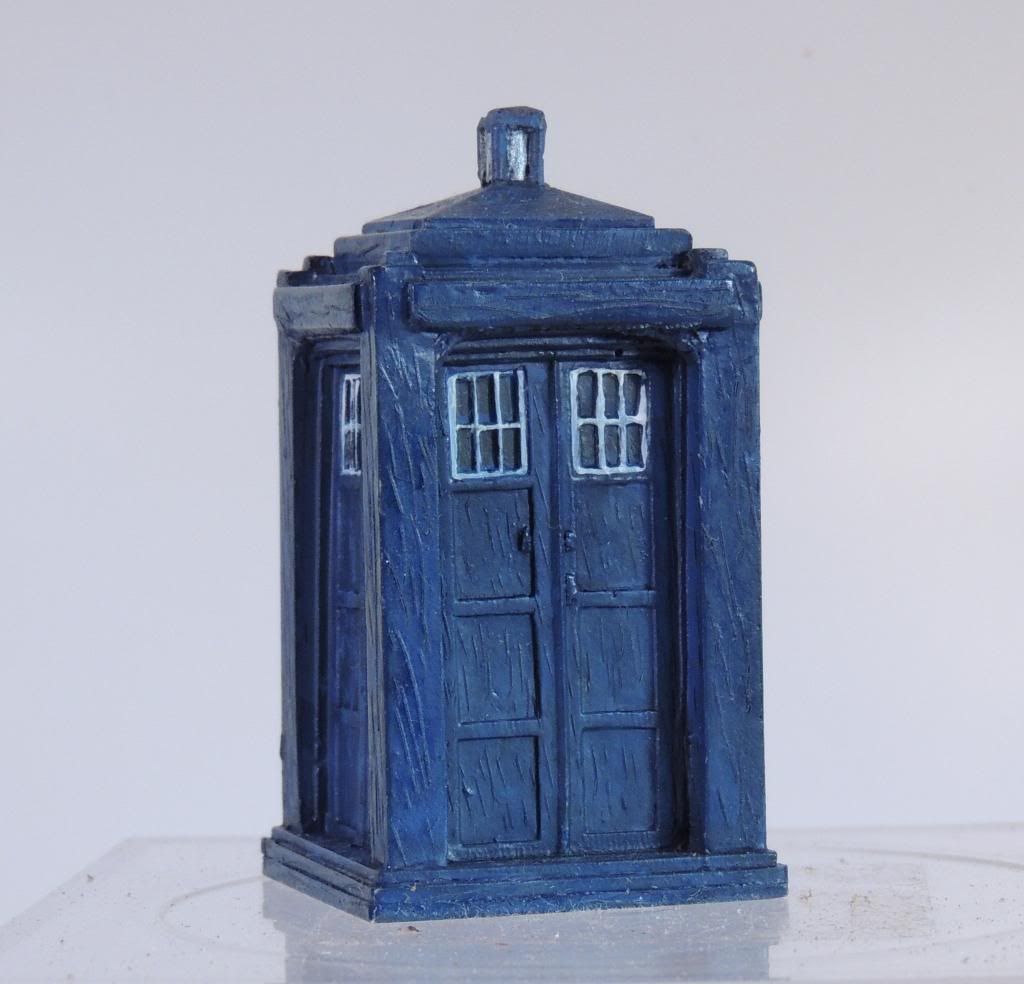 and a "family picture" to close this post: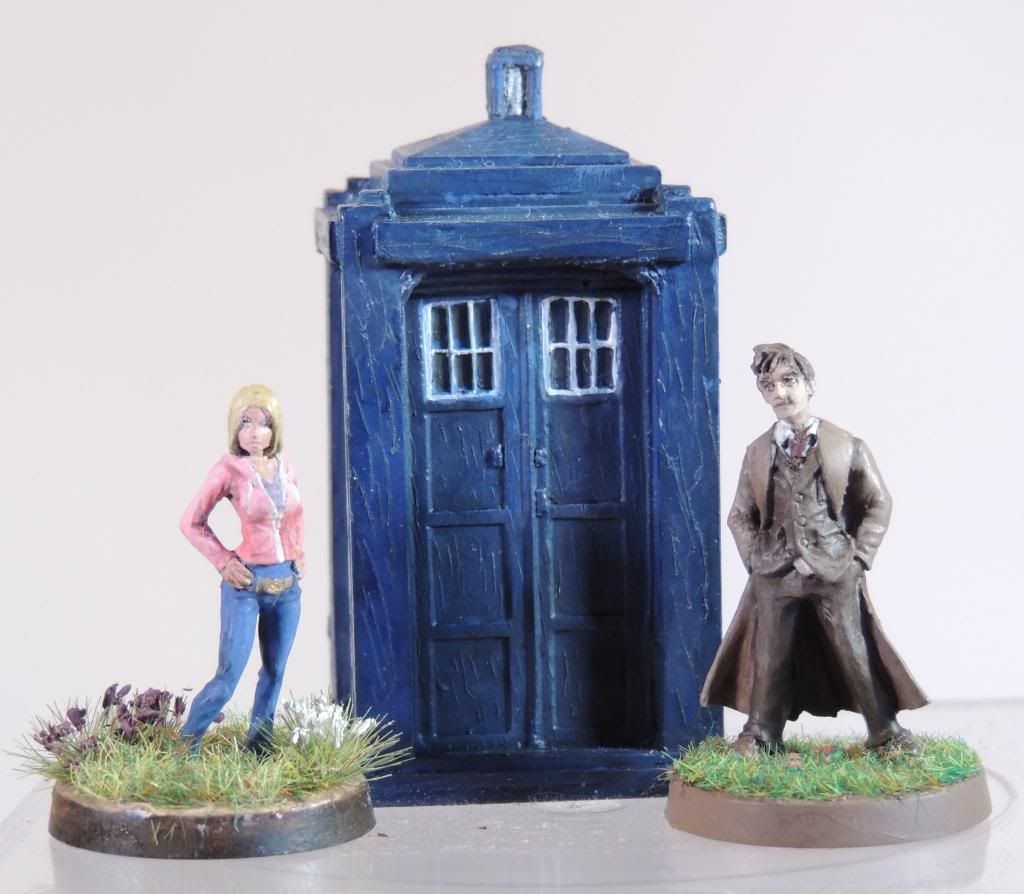 I've missed in the precedent posts about the Doctor to mention some (better!) works :




Ray

(

"Don't Throw a 1"

) : Daleks

Ferret

(

"Laughing Ferret"

) :

Daleks, Doctors, etc.....




Paul

(

"Paul's Bods"

)

and also

here

and

here :

Daleks and more

I wanted also talk about my "problems" with bots/spam and worth that I have on my blog... but, all what I've read about that don't give me solutions so, I think that I will just mention some Bad Orcs that you could encounter , many of them seem to increase completely the Statistics which has grown artificially !

I've detected also one blog ("Mini-Fig") on my blog-roll which is completely invaded by a bot (HP printer I think), I've deleted it but I don't know if it has any impact on my stats!

Another thing:it seems that only one post is really attacked. I think that I will try to delete (and save) it and then publish it again a few days later. Sorry for the comments, but they will disappear ...

See you soon .... with some news !