My friend
Hugh
from
"Small Scale World"
has send us a lovely advent calendar from
"Dr Who Adventures"!
It contains a lot of "monsters" : Daleks, Silents, Cybermen, Weeping Angels, Judoons, etc... in a very soft plastic (I don't think that they could be easy to paint!):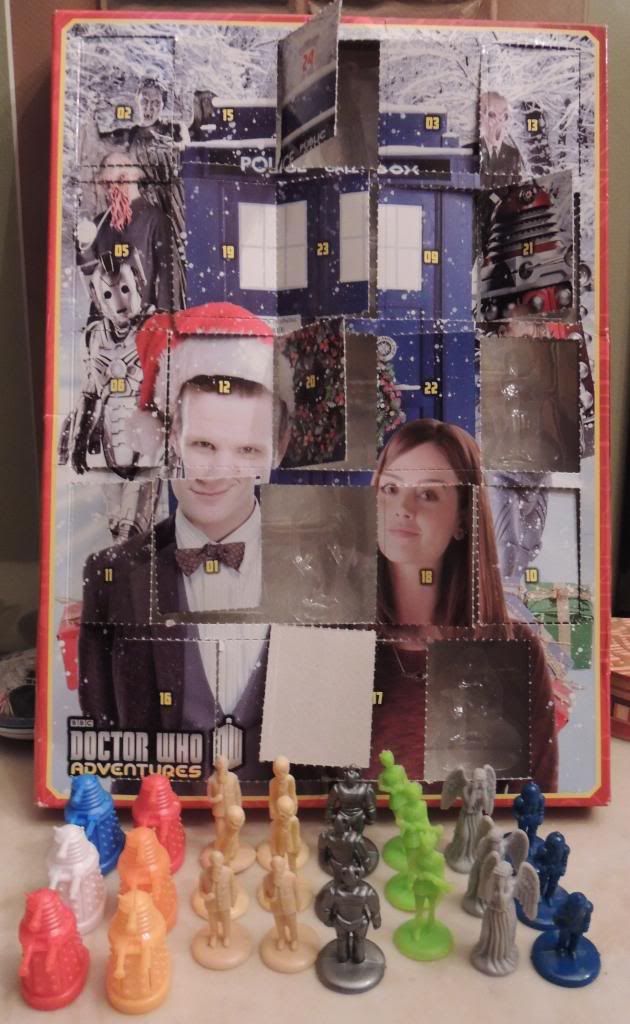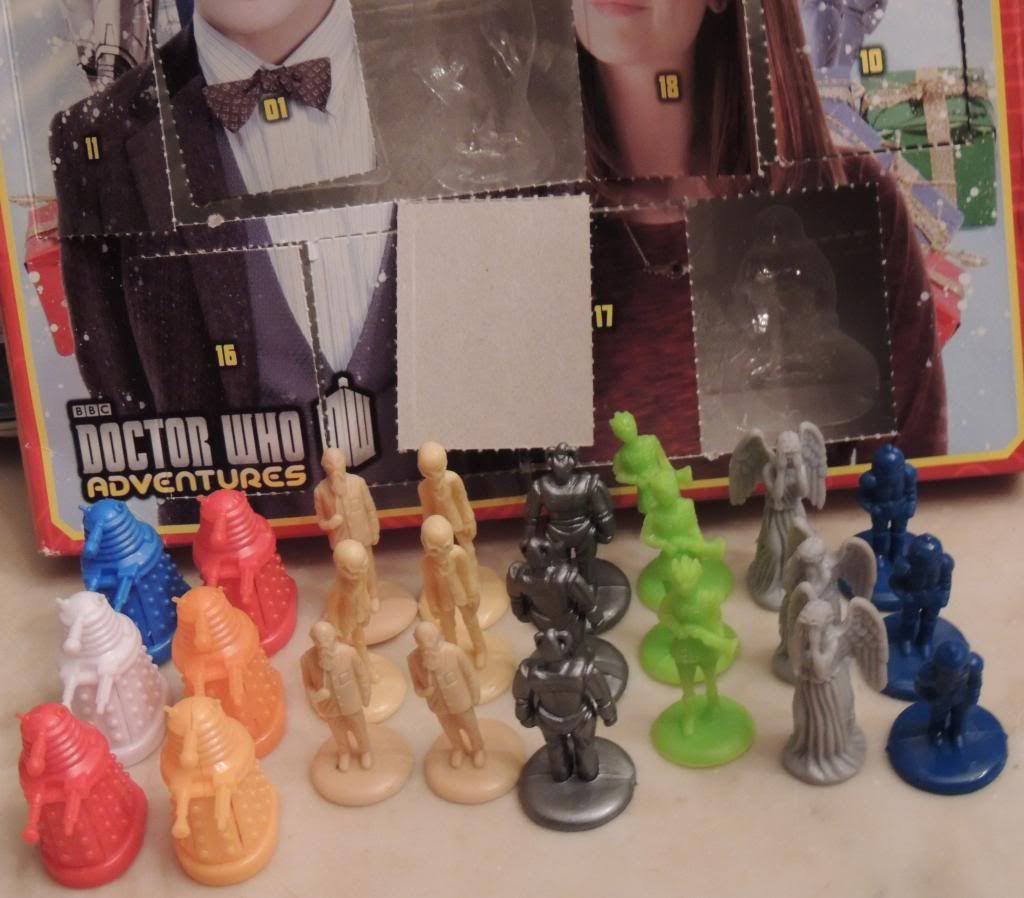 And I would like to show you a (small) part of our Dr Who Collection :
(What is doing this sheep here ???
He is a "Welsh Mountain Sheep" as it's marked under the body ! perfect pet for the Captain Jack Harckness !)
And for finishing this post , I think it's time to show you the other realisations for the "A Tree for Christmas" (
"un Sapin pour Noël"
) challenge:
(all the results are here :
"Au Bord du Fleuve"
)
Stéphane "Mehapito" 1














Stéphane "Mehapito" 2