I've bought some time ago a big lot of WOTR figures. (5o$ for 100 figures)
Like you can see, they are not especially master pieces but some could be used with other fantasy 1/72 figures... and they are a nice touch for an old Tolkien's fan collector !
I want to mention
1Mac
from
" Cheap Fantasy Minis "
who gave me the idea to search those strange figures.
the whole lot (except the 8 Nazguls):
details and comparisons :
cavalrymen (elves - men ) and a 1/72 Norman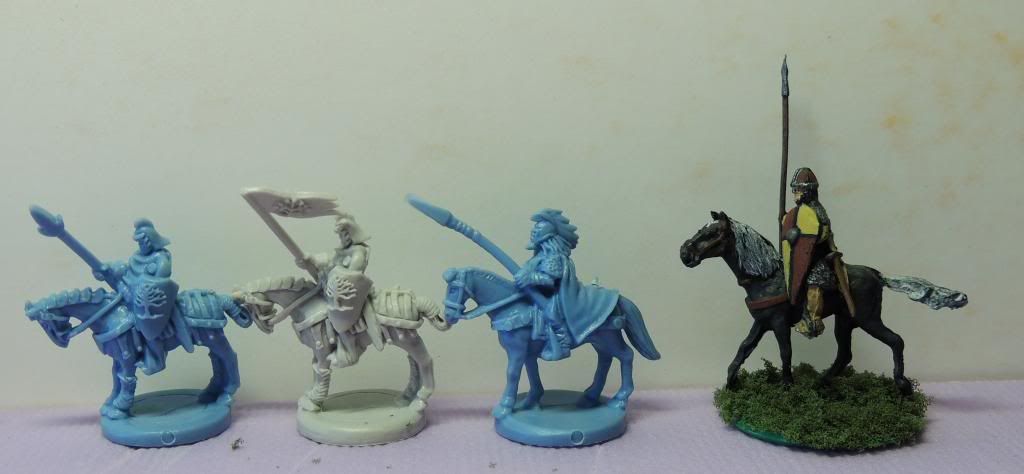 Minas Thiris (x2) Rohirrim
Elves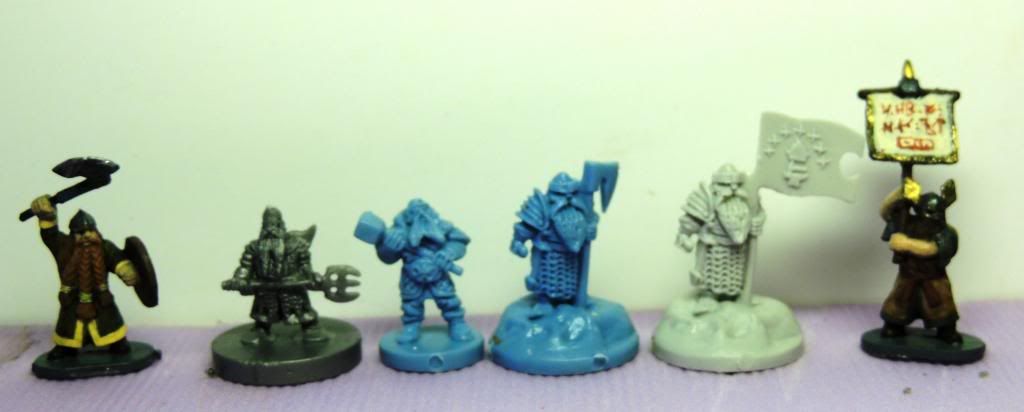 Dwarves (the dark Grey from the Heroes range) Caesar Dwarves for comparison
Men -Norman Kamar
Nazguls (Caesar Adventurer for the size)
UPDATE / ELF !!! -Caesar Orc

The Fellowship ! ("Heroes" range )

the other figures of the "Heroes" range ...
Men with Caesar Adventurer for comparison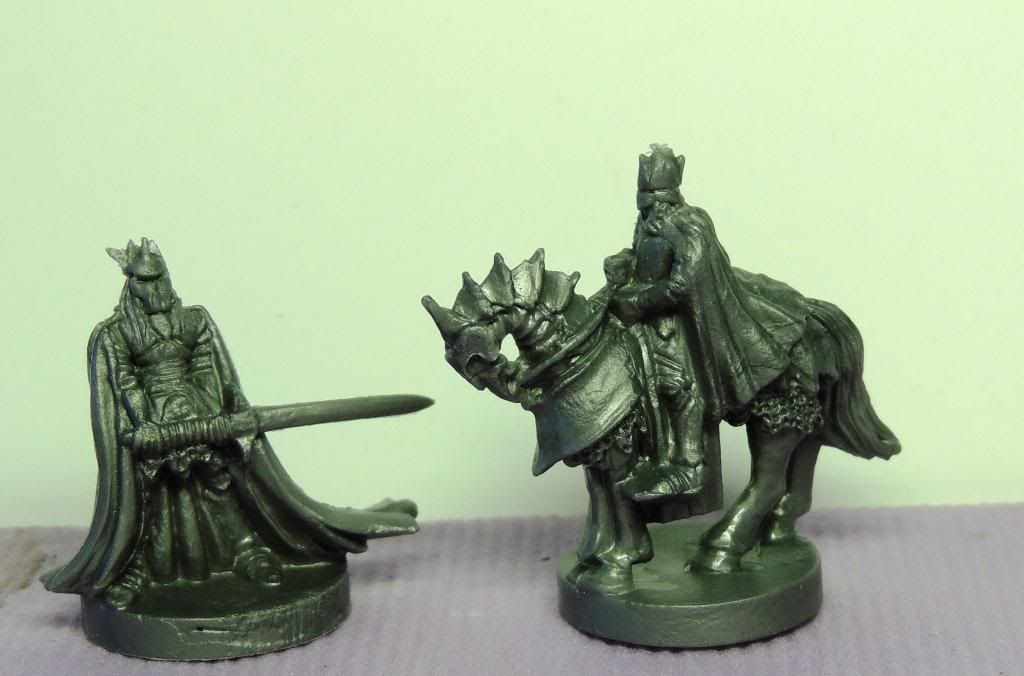 "Heroes" : I suppose The Witch King and Theoden ?
Caesar Adventurer "Wizard" and both wizards of the "Heroes" range
the figure identified as a Orc is an Elf !!!
many thanks to
Barks
! have a look at his blog for the WoTR figures he have painted :