.
... I
just want showing 2 pictures from my beginnings in the Hobby.
I started painting figs in august 2010, so I consider that I'm always a beginner!
The first one is the figure that I post on Benno's forum in September 2010.
Je voudrais juste montrer ici 2 photos de mes débuts dans ce hobby.
J'ai commencé à peindre des figurines au mois d'Août 2010, aussi je me considère encore comme un débutant!
La première est celle que j'ai posté sur Benno's forum
en septembre 2010: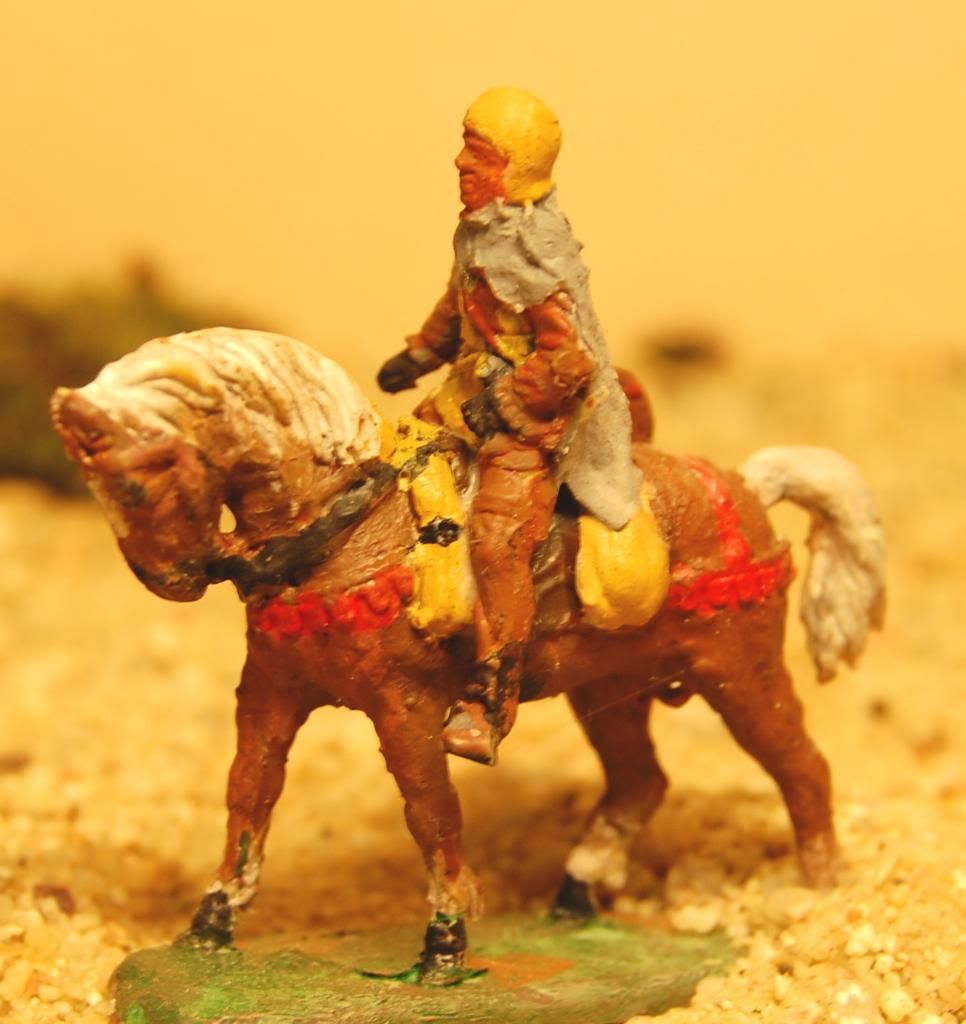 After "that", Paul "Paul's Bods" had proposed to me giving aid for learning "painting art".
It's was an great experiment with a lot of discouragement sometimes and pleasure too!
Even if I said that "Paul is crazy", it's not true!
without him, I think that I had never continued ....
(I will tell you a day the other parts of my learning ...)
Après "ça", Paul m'avait proposé de m'aider à apprendre "l'art de la peinture"
Ça a été une grande expérience avec beaucoup de découragements parfois mais aussi beaucoup de plaisir!
Même si j'ai dit que Paul était farfelu, ce n'est pas vrai!
(je vous raconterais un jour l'autre partie de mon apprentissage....)
(a great, great manufacturer!!)
La 2ème est une sorte de blague que j'ai faite avec une figurine
"Valdemar-Miniatures" (un grand, grand fabricant !!)