Another great character of 'The Hobbit": a very good figure from Mithril, in my opinion.
If you've seen the movie (I don't yet!), you can make a comparison with the one of it.
What's a Goblin ? in fact, Tolkien used this name in the book but after in the LoTR, he used the "orc" name. So a goblin IS an orc, maybe a little bit different race of the ethnic group:
"The Great Goblin was a Goblin chieftain of the Misty Mountains. The Great Goblin was a very large creature with a huge head. He was the chief of a group of goblins (apparently a smaller type of orc) who lived in Goblin-Town near the High Pass. They preyed on travellers who used another, easier pass near the main gate of Goblin-town until people started avoiding that route over the mountains. The goblins then made another gate that opened into a cave that they called the Front Porch, at the top of the High Pass. The Great Goblin also sometimes ordered his goblins to catch fish for him in Gollum's lake, and these goblins were sometimes killed by Gollum.... "
(
source link
)
(Sorry for the bad pictures: impossible to do them in daylight !)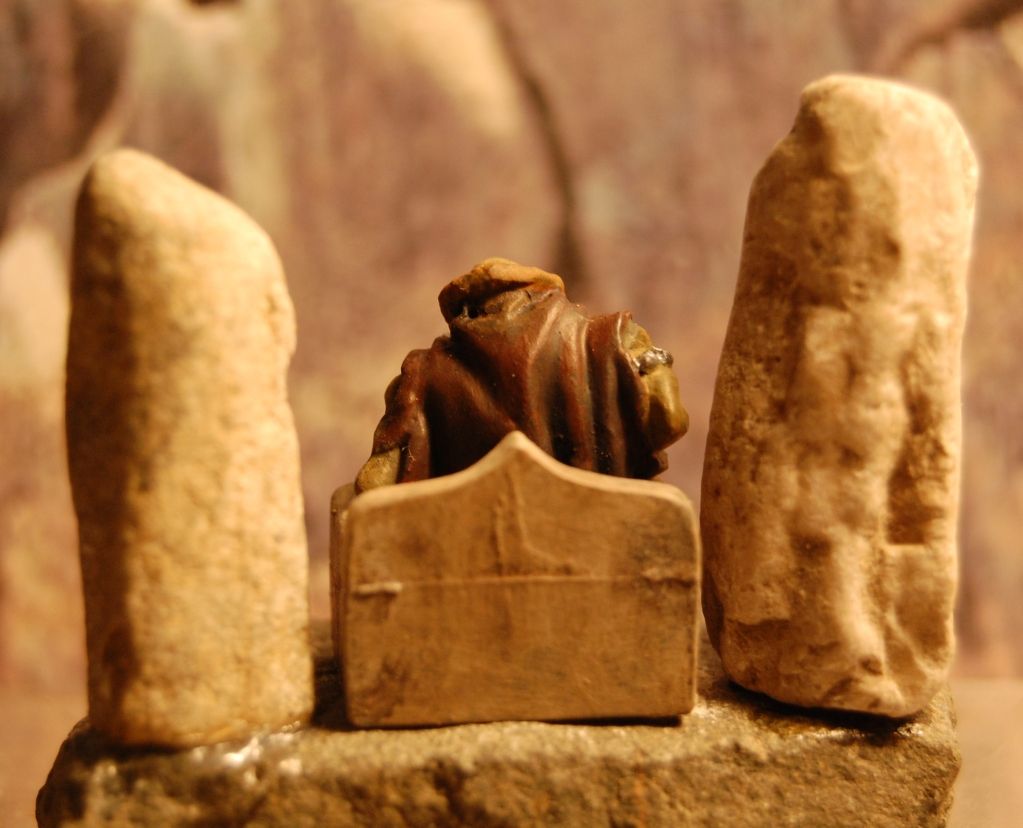 For the end: a little "reminder" of what I've wrote in a precedent post:
I have a "secret project" for Christmas ...
I know that a lot of you have their own project, secret or not.
I would like to know if you are interested with a review on my blog after the 25th of December. (author+ one picture + link to the blog)
I could be nice to have a large view of this great event of the year.

If you are ok, let me know here with a comment on my blog or an e-mail:
samsagace57@hotmail.fr
Thanks!
J'ai

"

projet secret

"

pour Noël

...
Je sais que

beaucoup d'entre vous

ont leur propre projet

,

secret ou non

.
Je

voudrais savoir

si vous êtes intéressé

par une revue

sur mon

blog après

le 25 Décembre

.

(

auteur +

une photo

+

lien vers le blog

)
Je pourrais être
sympa d'avoir
une large vue
de ce grand événement
de l'année.
Si vous êtes

ok

,

faites le moi savoir

ici avec

un commentaire sur mon

blog ou

par e

-mail

:
samsagace57@hotmail.fr
Merci

!