I don't care and I've paint 2 sets with the same characters !
Like they are famous in the LoTR saga, I don't think it's not necessary to add more!
(and I'm too lazy and tired this night for a long speech!)
It's an example of the variety of the the MITHRL figures:
I've counted around 5 Merry, Pippin, 10 Frodo, 11 Sam and 12 Bilbo!
The first set is M129 :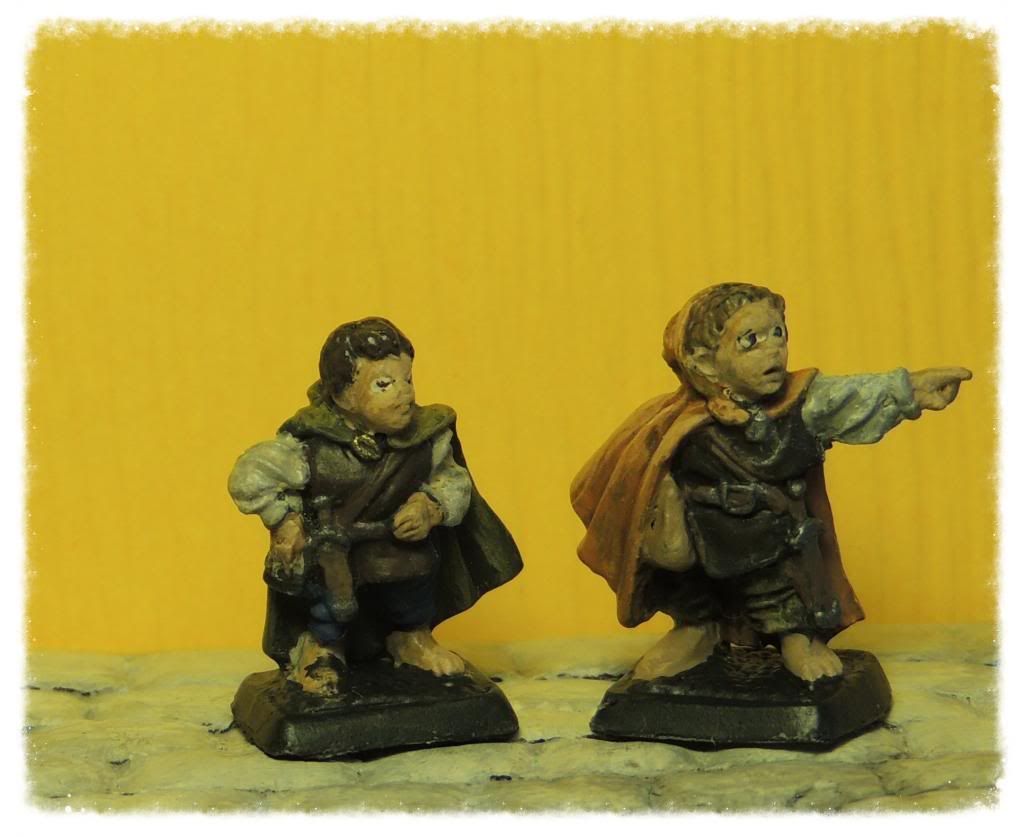 The second set is M290 :
2 Merry and 2 Pippin for the same price :
.... and like nobody seems to have notice it,
I insist on the fact that for all those hobbits
I've attempt to paint the eyes with more or less success ...
....

et

comme

personne ne semble l'avoir

remarqué

,
J'insiste sur le
fait que, pour
tous ces
hobbits
J'ai
tenté
de peindre les
yeux
..... avec
plus
ou moins de succès
..