Hello !
After a break of one week (Scouts Camp), I'm back with a new building.
ZVEZDA " Thatched Country House "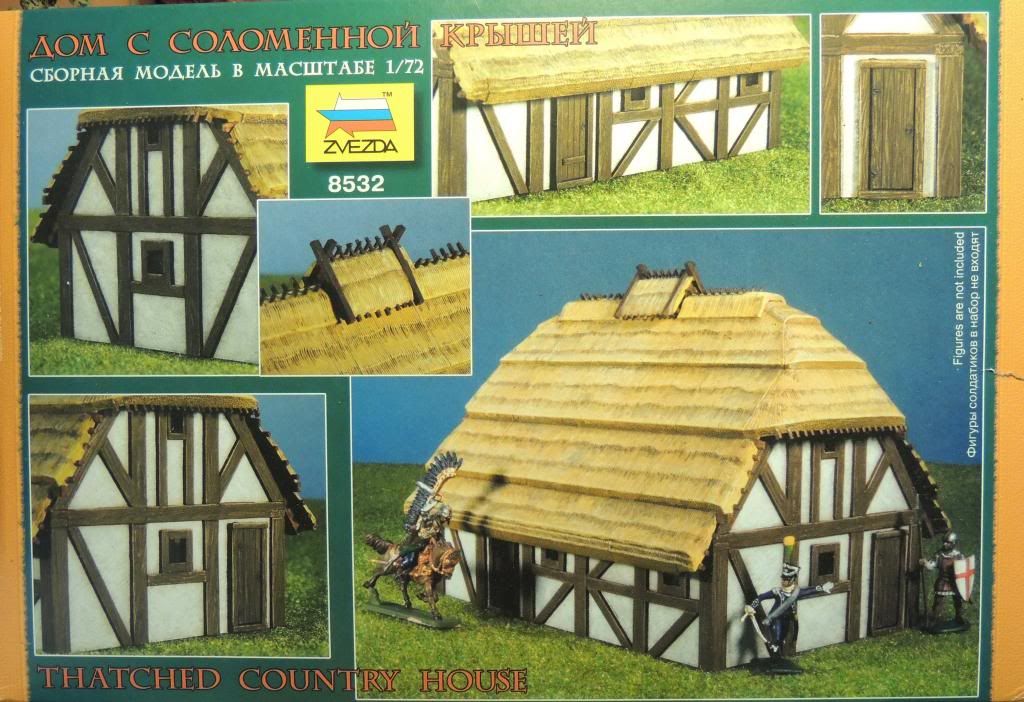 In fact, I've tried to build this "puzzle kit" from A to Z but I was not able to finish it:
the roof is an incredible multi-parts model !! The main parts of the roof were not glued at the good size and I couldn't assemble the whole roof....
Even the walls are "multi-parts" !! You must cut the holes for the doors and the windows, cut and glue all the wooden parts , the only thing that I've found fun because it allows me to "customize" the house !
you can see the different parts of the walls...
ready to paint (ouf!)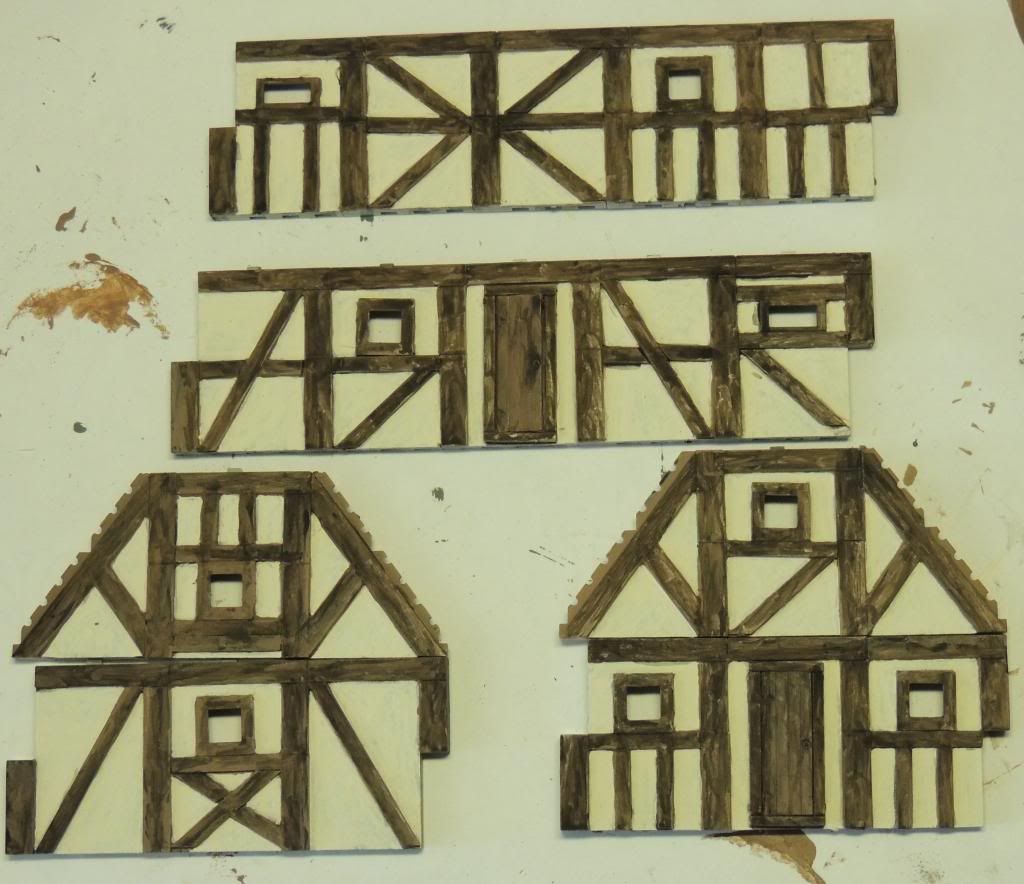 ....and the house without roof :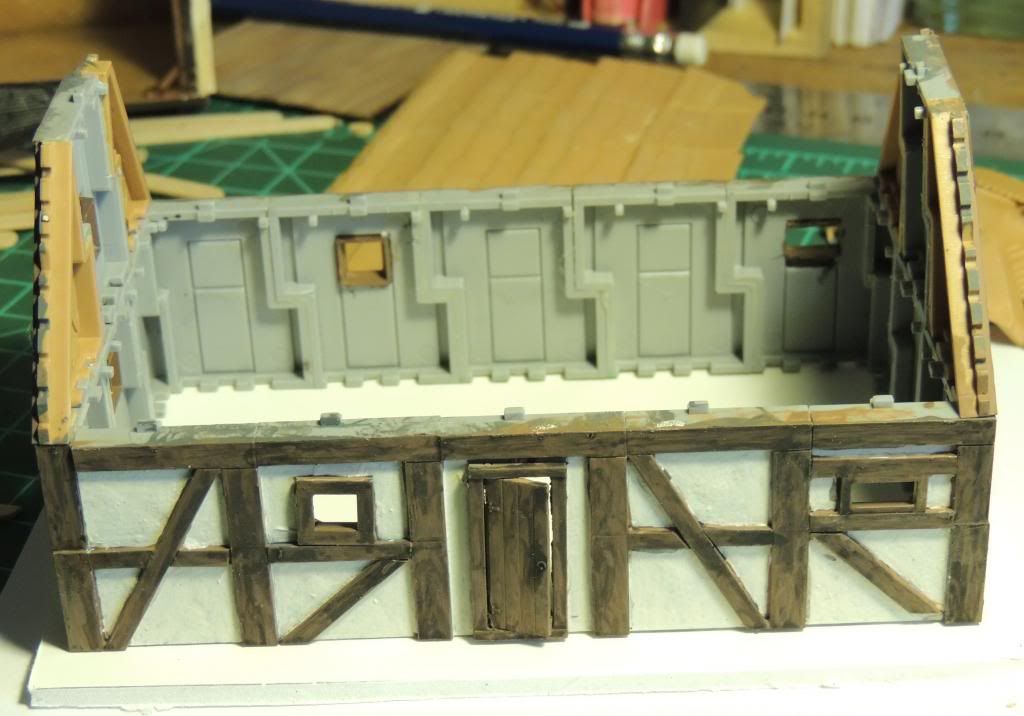 What could I do with that ???
Making a new roof !!!
(I don't have pictures of the step-by-step, sorry... I've used cardboard and tree foliage)
And here is "my" house :
.... next time: a conversion of a cheap (and awful!) laser cut model !!