.... and again, a work with new photos in daylight!!!
But we are only 2 competitors!!
Don't know if I won something, but no matter!
It was a long time ago that I wished to paint an Hospitaler and this beautiful figure + the horse from another set, seemed to be perfect for that project.
first the "original" picture:
and then the new ones: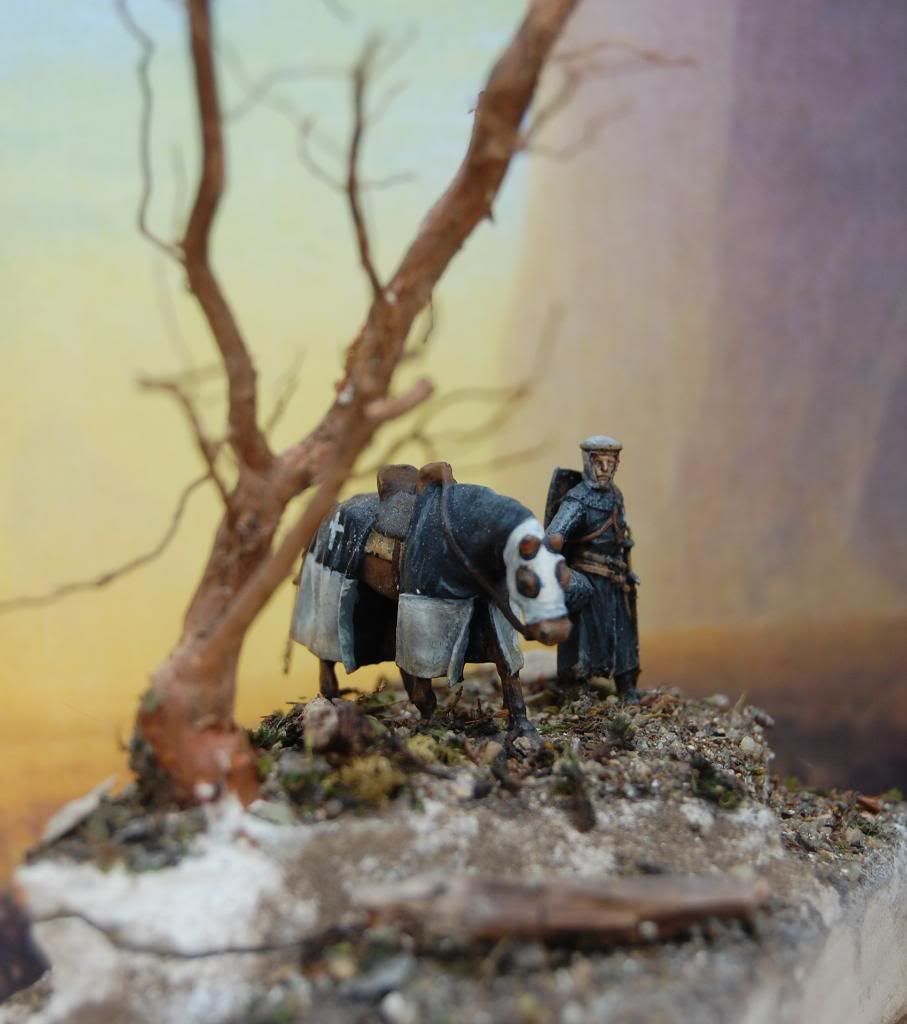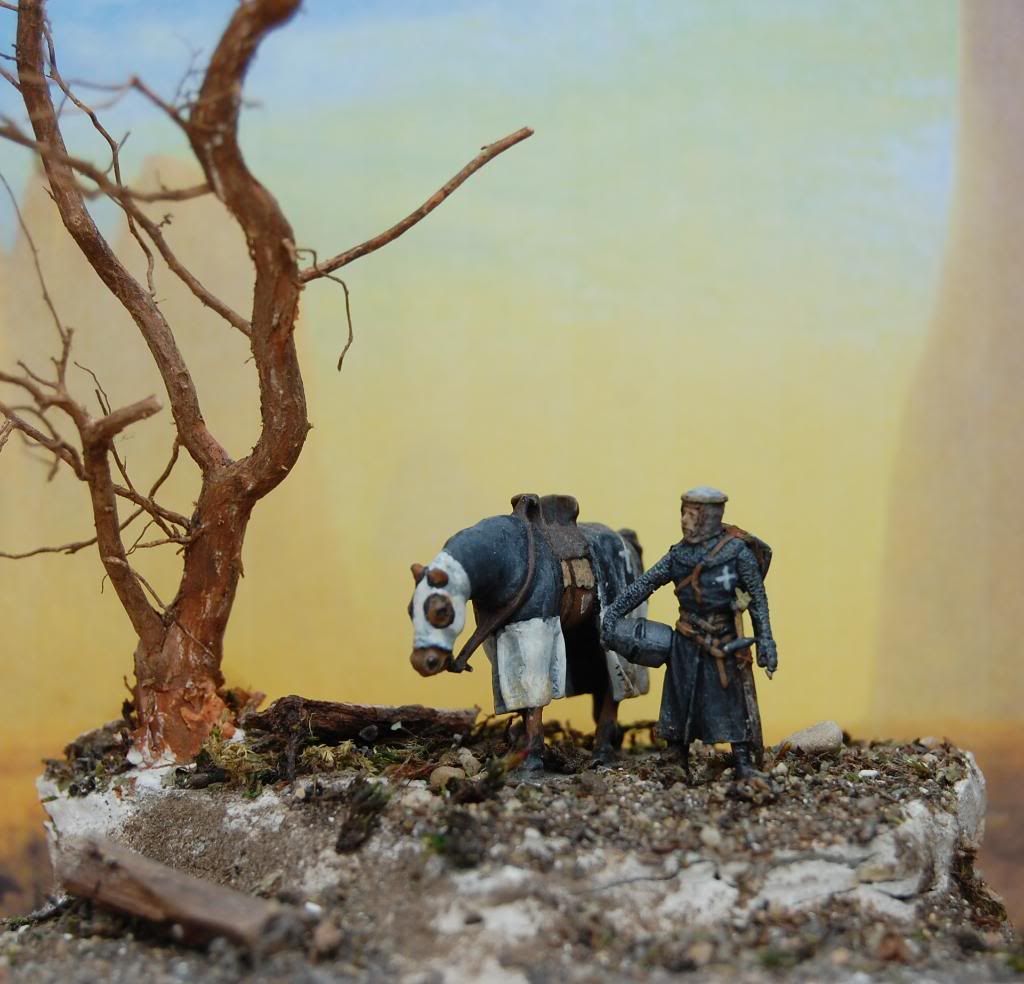 figures from Valdemar-Minatures
CLICK ON A PICTURE TO SEE LARGER ONES