Hi!
I'm very happy because last evening, I had some time to paint
a little bit with my beloved daughter!!!!!!!!!!
It's not exactly the usual painting I do:
she need some help (and some material!.... ) for a school work,
so for the first time I had the pleasure to paint .....
french fries in 1:1 scale !!!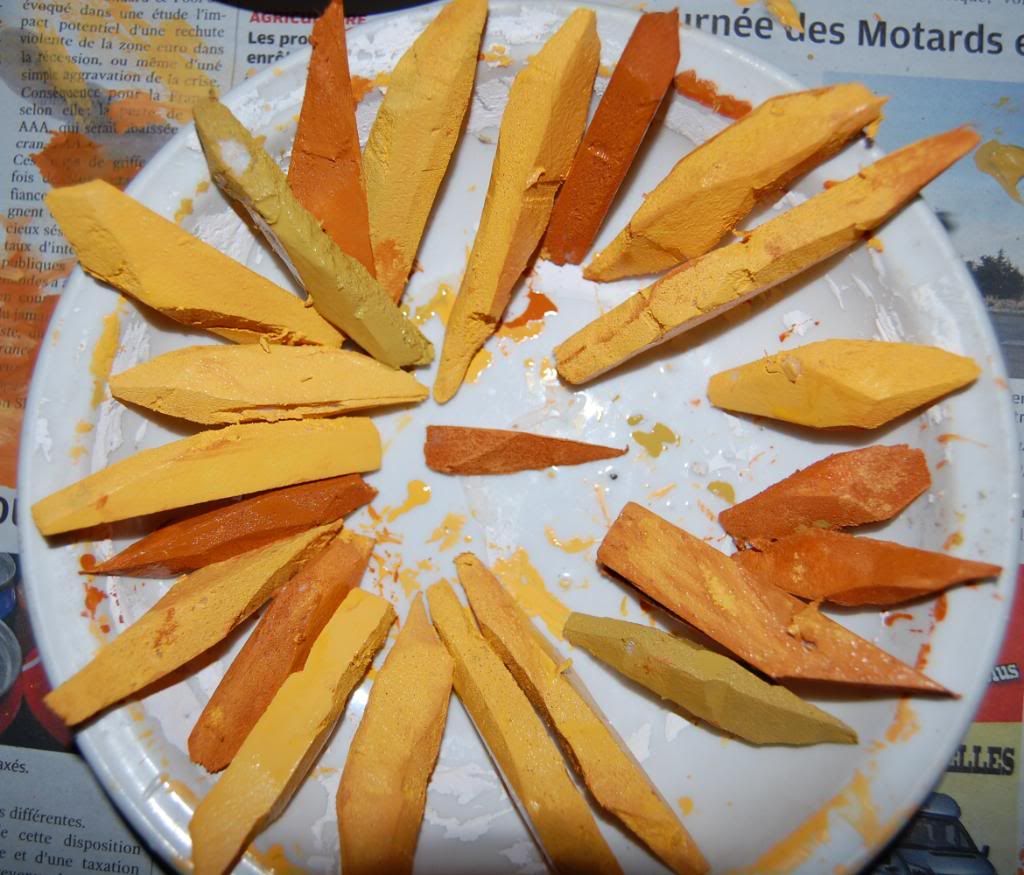 While we were both painting, she said:
"it would be nice to paint figures.... do you think that "Mangas ones" exist?"
I don't know, but perhaps some could be found....
(for the Mangas: yes she had a large collection!)