... this one is a set I'd painted some time ago, with the project of painting ALL the STRELETS Normans sets, and perhaps the "Anglo-Saxons" too! Actually, I didn't finish, but.......
I painted also with this set, 2 "scouts":
one is a quick conversion of a STRELETS crossbowman,
the other comes from the set "Normans Before Battle".
Like always, I tried to paint each figure like a single one:
colours and shields are all different. The chain-mails are not perfect, but actually, it's something I try to paint in the best way and I'm not really satisfied: I will search and re-search, try and re-try..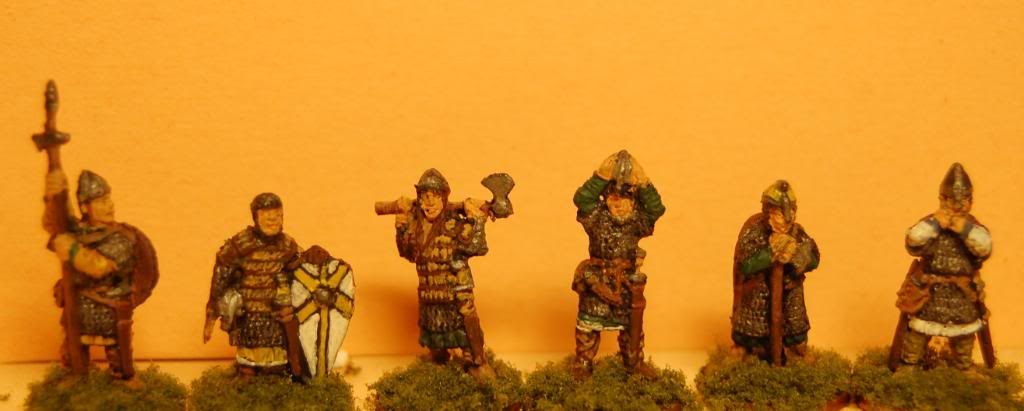 and the scouts: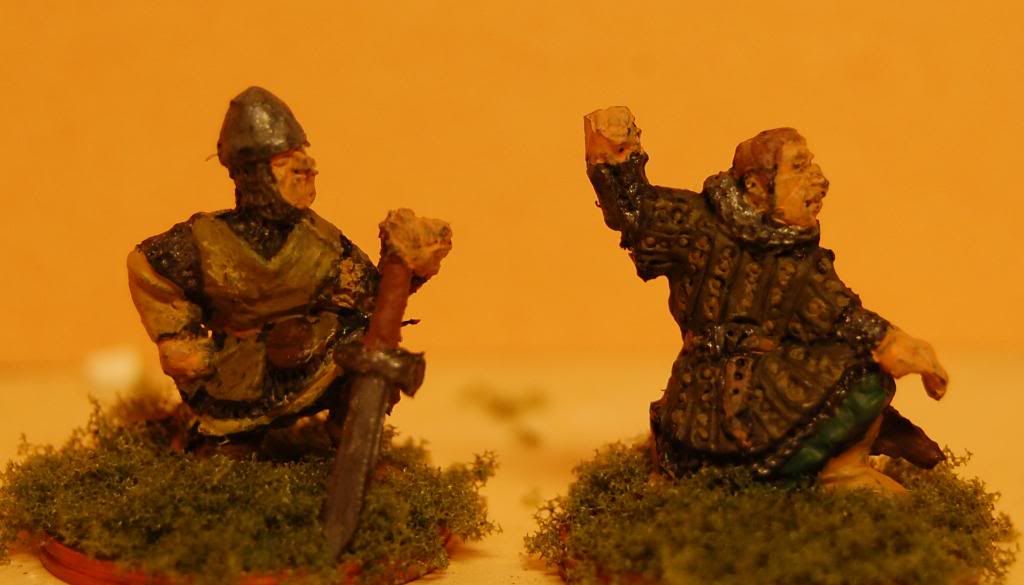 CLICK ON A PICTURE TO SEE LARGER ONES
.

...
celui-ci est
un set
que j'ai
peint
il y a quelque temps
,
dans mon projet
de peindre
TOUTES les
séries
Strelets
Normands,
(et les
«Anglo-Saxons
»
aussi!
). En fait,
je n'ai pas fini
ce (gros! )projet
, mais.
......
J'ai peint
aussi avec
ce set
,
deux
«éclaireurs»
: l'un est
une conversion rapide
d'
un arbalétrier
Strelets
, l'autre
vient de
«
Normands avant
la bataille
".
Comme toujours
, j'ai essayé de
peindre différemment
chaque

personnage comme

un seul

:

les couleurs et les

boucliers

sont tous différents.

Les cottes de maille

ne sont pas parfaites

, mais en réalité

, c'est quelque chose

que j'essaie

de peindre

de la meilleure façon

possible

et je

ne suis pas encore vraiment

satisfait:

je vais

rechercher et

re-cherche

r,

essayer et

réessayer

...