I thought that it could be interesting to compare some sets which could be useful for doing a not too bad US Cavalry for Indians Wars or something else!
For start that:
Which horses can I use for the WATERLOO "7th Cavalry" ??
1- I propose 7 horses from 7 sets of ACW or others:(each rider comes from the set Wat.)

perhaps the problem is: the original horse is too big for the rider????
2- some closer pictures with the Waterloo 1815 set: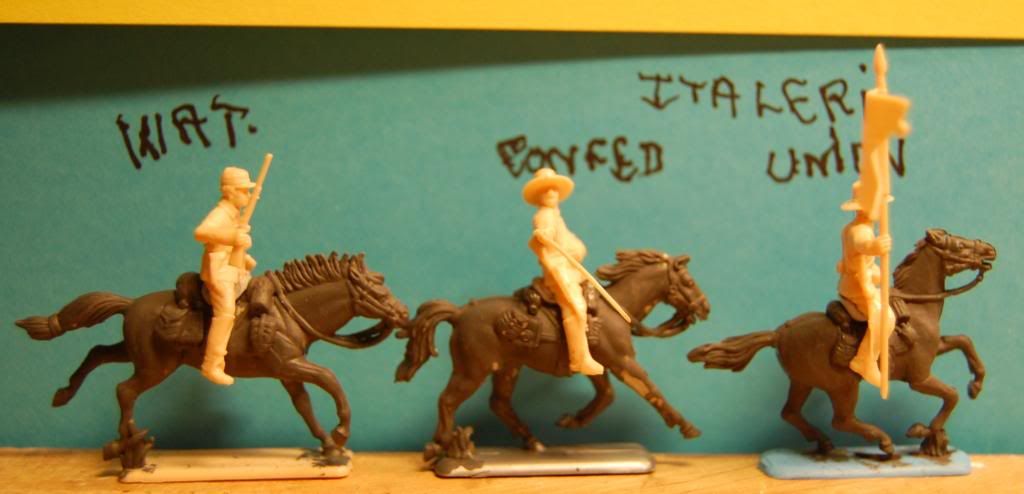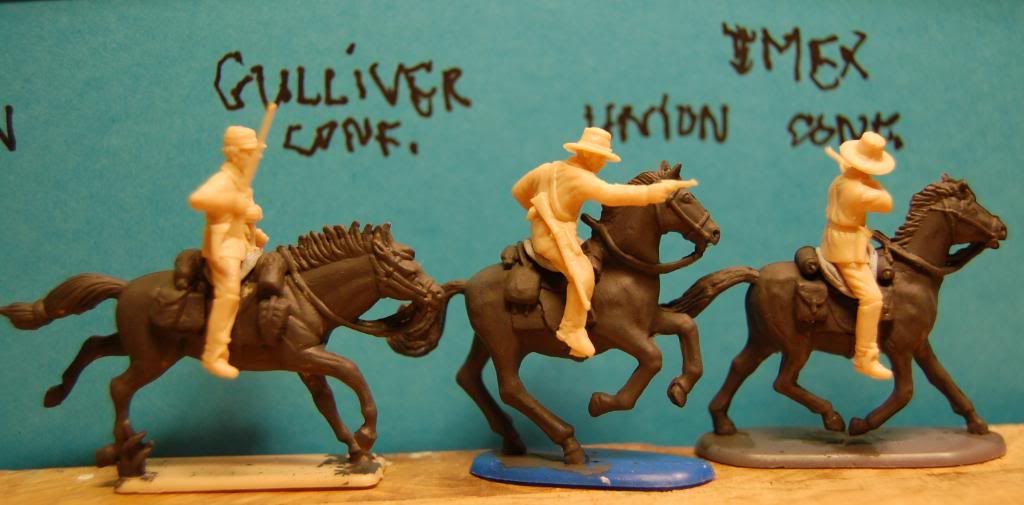 3-each set with an "original" rider: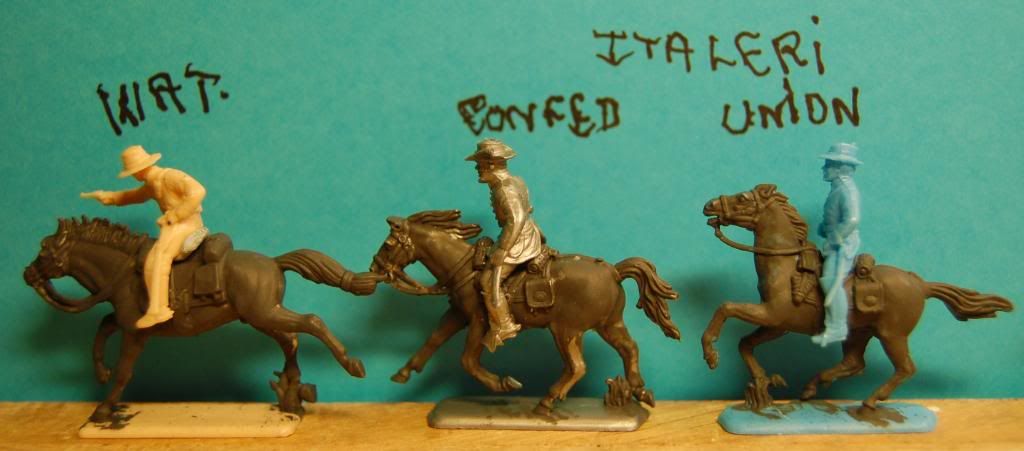 ......and now you can make your choice!!!!!!!