... This year, I didn't post new work!!!
I have some projects and some sets in progress, but nothing finished!!
I just can show some pictures of my next painted set:
I showed one figure with a converted horse,
but I'd almost finished the rest of the set:
one figure of each pose: 9 riders and 9 horses.
No conversion on the Indians, some little "changes" on the horses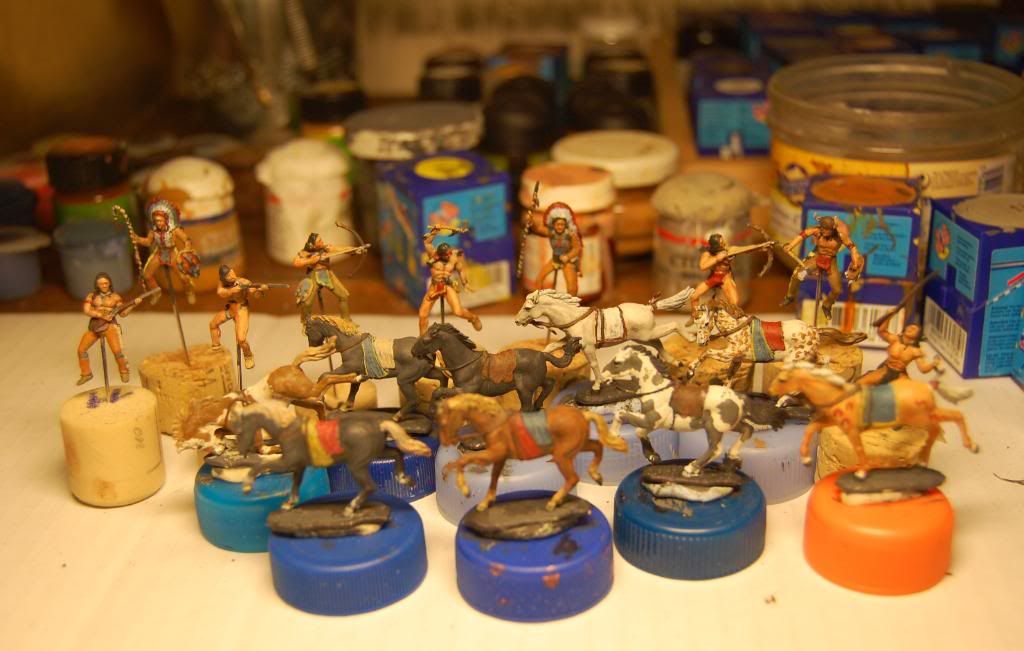 The whole set
The 9 Indians
4 Indians
+ 5 Indians
...and 9 horses!!!!!!!!!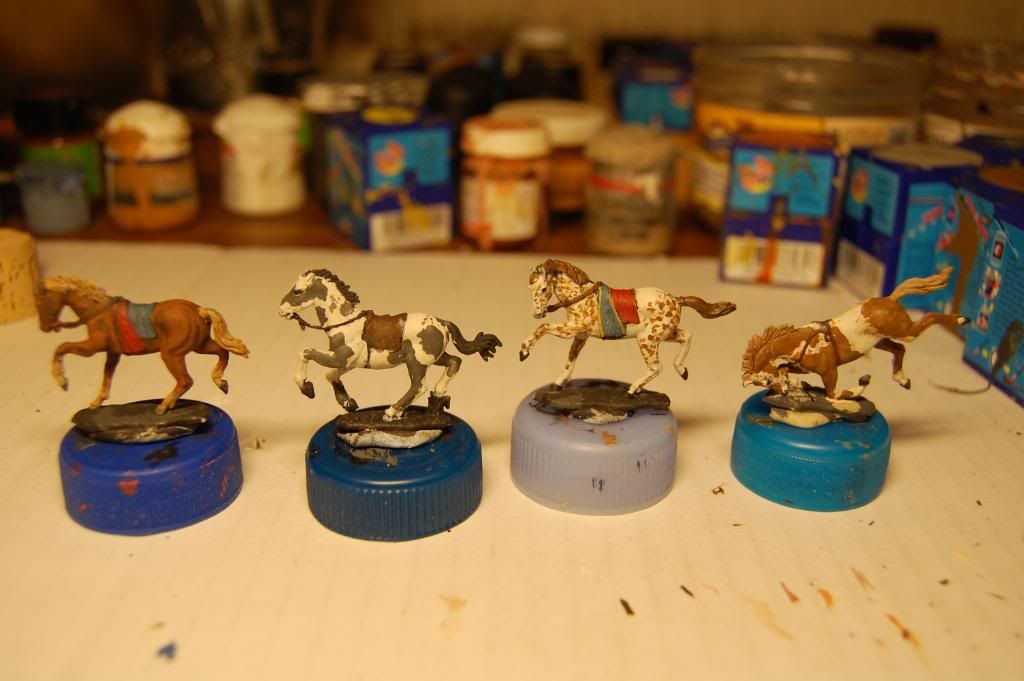 a closer picture of 4 horses
This one is a Palomino Horse, finished.




CLICK ON A PICTURE TO SEE LARGER ONES AS A SLIDESHOW
....

Cette année,

je n'ai pas encore posté

de nouveaux

travaux

!


J'ai

quelques projets

et quelques

sets

en cours,

mais rien de

fini

!


Je ne peux

montrer que quelques

photos de

celle-ci:




"

Les Sioux"

de Waterloo 1815





J'ai déjà montré

ici un Indien

avec un cheval

avec une petite conversion

,

mais j'ai

presque fini

le reste du set:
une figurine

de chaque pose

: 9

cavaliers et

9 chevaux

.

Pas de

conversion sur

les Indiens

, certains

petits "

changements

"

sur les chevaux