I can't miss this important character of the Books (both "The Hobbit" and "The Lord of the Ring" !) It's an Hobbit (not the same group than the Shire's Hobbits ) and his real name is Smeagol. It's difficult to write all his history here, but I add some links to descriptions (in English and in French).
This time it's a GW figure, because I didn't have a Mithril one when I started this project...
I've got one since and maybe I will paint it too: interesting for another comparison!
In fact, here, it's the Gollum of "The Lord of the Rings": he has scars on his back and looks exactly like the Gollum of the Movie.
Je ne peux pas

rater

ce personnage

important des

livres

(à la fois

«The Hobbit

» et «

Le

Seigneur des Anneaux

"!)

C'est un

Hobbit

(

pas le même groupe

que les

Hobbits

de la Comté

) et son

vrai nom est

Sméagol

.

Il

est difficile d'écrire

toute son histoire

ici, mais

j'ajoute quelques

liens vers des descriptions

(en anglais et

en français

)

.
Cette fois, c'est

une figure

GW

, parce que

je n'avais pas

de

Mithril

quand j'ai commencé

ce projet

...




J''en ai eu une depuis

et peut-être

que

je vais

la peindre

aussi:

intéressant pour

la comparaison

!


En fait

,

ici

, c'est le

Gollum

du "Seigneur

des Anneaux

": il

a des cicatrices

sur son dos et

ressemble exactement au

Gollum

du

film

.
"(...) he could not strike this thing lying in the dust, forlorn, ruinous, utterly wretched. He himself, though only a little while, had borne the Ring, and now dimly he guessed the agony of Gollum's shrivelled mind and body, enslaved to that Ring, unable to find peace or relief in life again. But Sam had no words to express what he felt."
---
"(
...) il ne pouvait frapper cet être couché dans la poussière, abandonné, délabré, totalement misérable. Lui-même, encore qu'un petit moment seulement, avait porté l'Anneau, et maintenant il devinait vaguement l'angoisse de l'esprit et du corps raccornis de Gollum, asservis par cet Anneau, incapables de jamais retrouver la paix et le soulagement dans la vie. Mais Sam n'avait pas de mots pour exprimer ce qu'il sentait."
J.R.R.Tolkien,
The Lord of the Rings
/
Le Seigneur des Anneaux
,
Book
/ Livre 6, Chap. 3.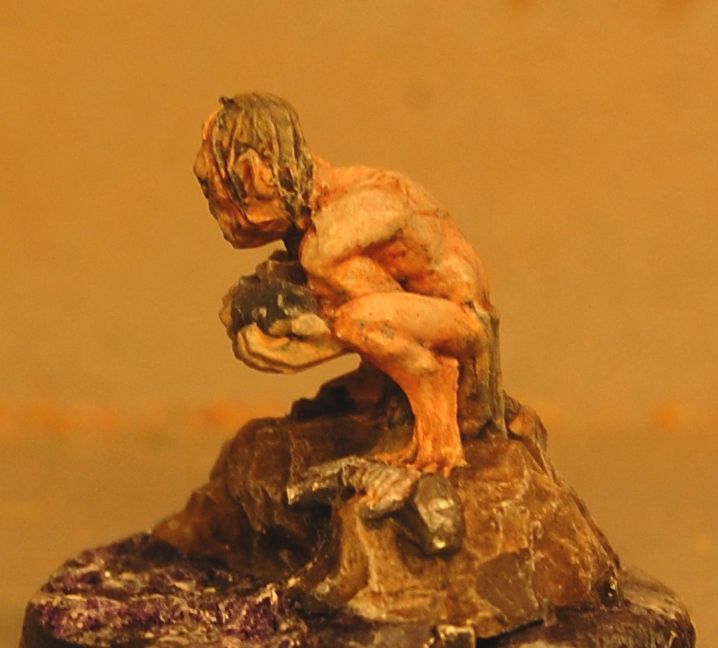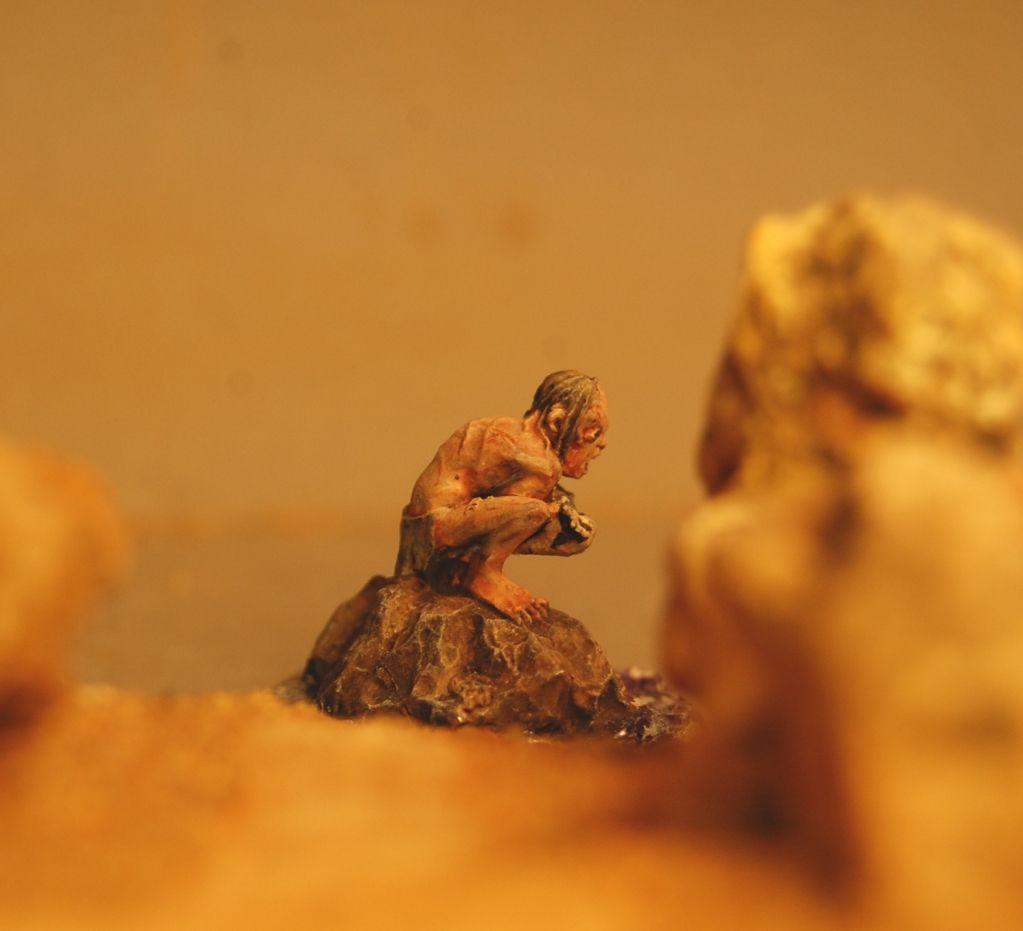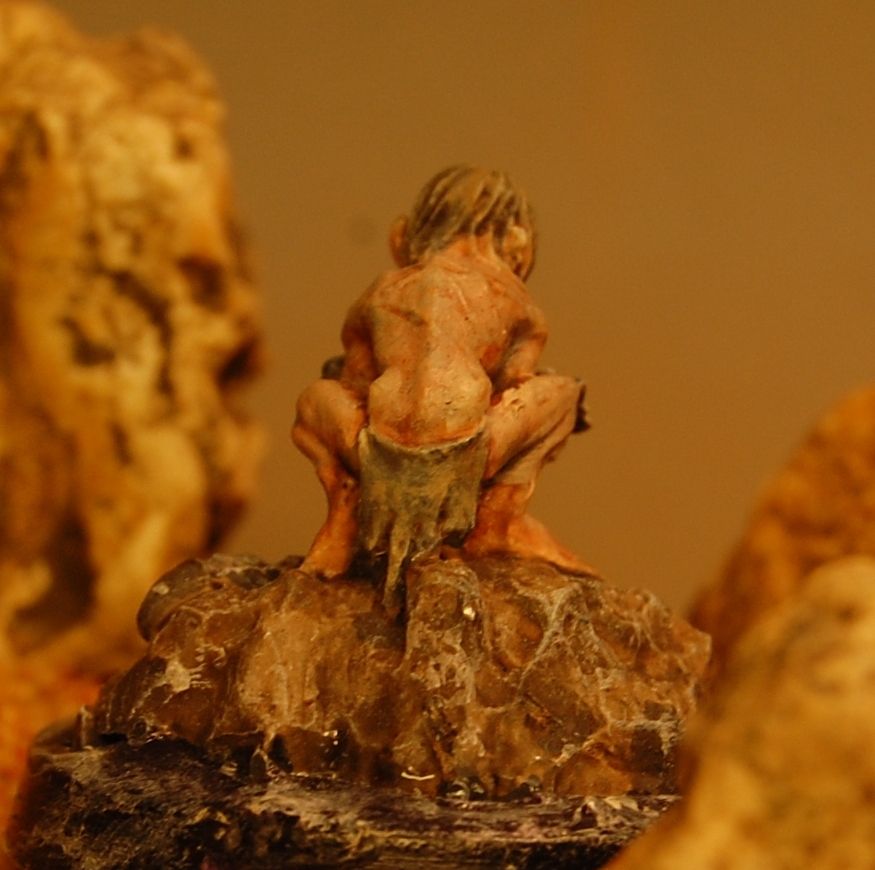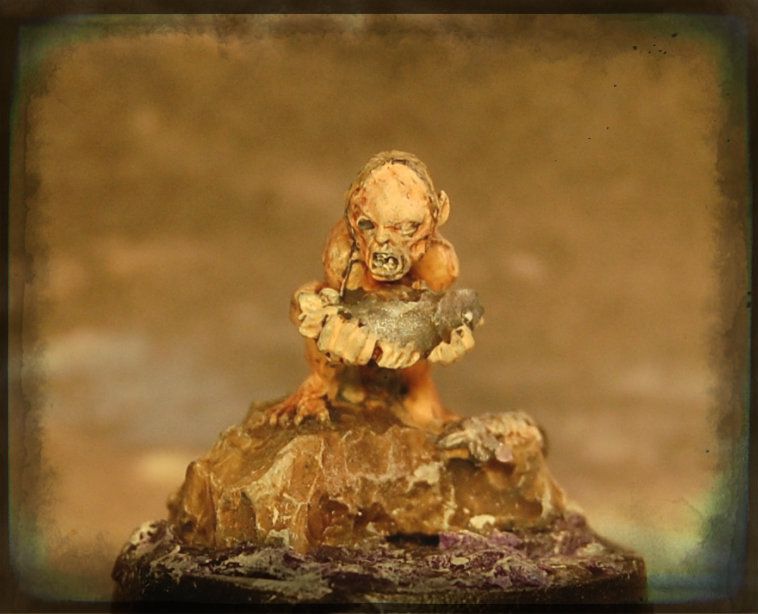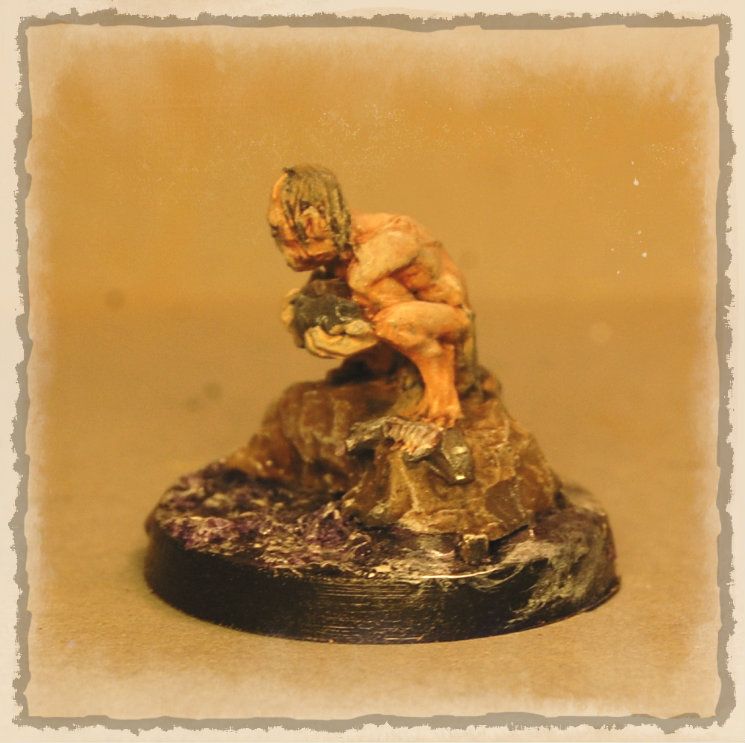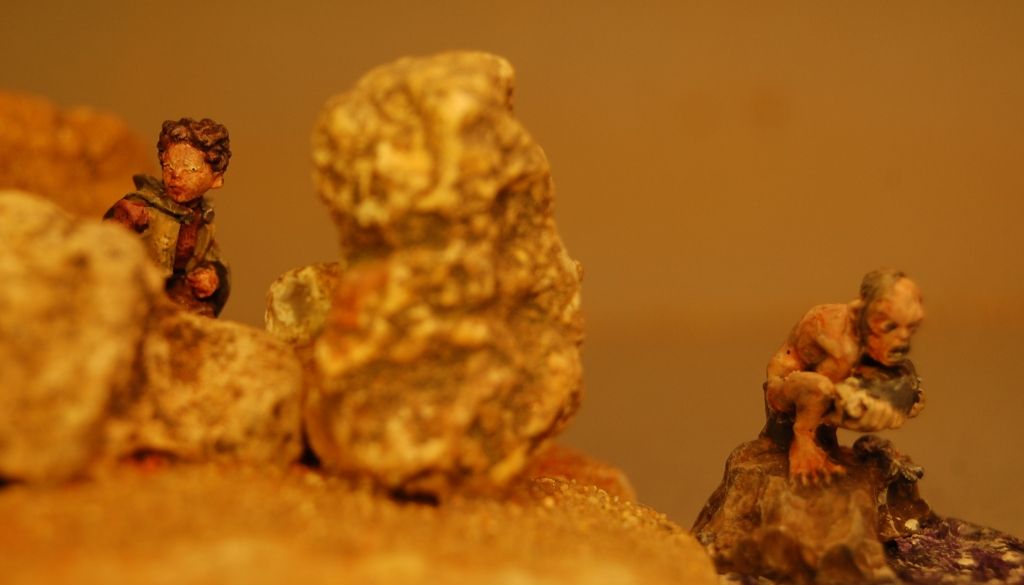 For more informations:
(I don't mention links to Wikipedia : I think that it's easy to find !)
and another link to an excellent "Fan-Movie": (If I remember, with both English and French versions)

"The Hunt for Gollum" And a special mention for a new Blog (in french) of my Member n° 100 :

Sébastien

where you will see superb Tolkien's works (GW and MITHRL) of him and his wife

Séverine

:"spirit-lotr86"