It's an important character of the Lord of the Rings and who also appears in the Peter Jackson's movie :"The Hobbit", even if we don't find it in the Tolkien's Book! She is the wife of Celeborn (who is supposed to take part at "The White Council" !), their daughter, Celebrian, was married with Elrond.
She was tall, and her very beautiful hairs were golden blond. (it's said that they inspired Feänor for creating the light of the Silmarils....)
C'est

un personnage important

du Seigneur des Anneaux et de toute l'histoire de la Terre du Milieu

qui apparaît aussi

dans le film de

Peter Jackson

:

"The Hobbit"

,

même si nous

ne le trouvons pas

dans le livre

de Tolkien

!

Elle est l'épouse

de Celeborn

(

qui est censé

participer

au

"

Le Conseil Blanc

"

!

),

leur fille

,

Celebrian

,

était mariée avec

Elrond

.


Elle était grande,

et

ses cheveux

très beaux

étaient

blond doré

.

(on dit

qu'ils ont inspiré

Fëanor

pour créer

la lumière

des Silmarils

....

)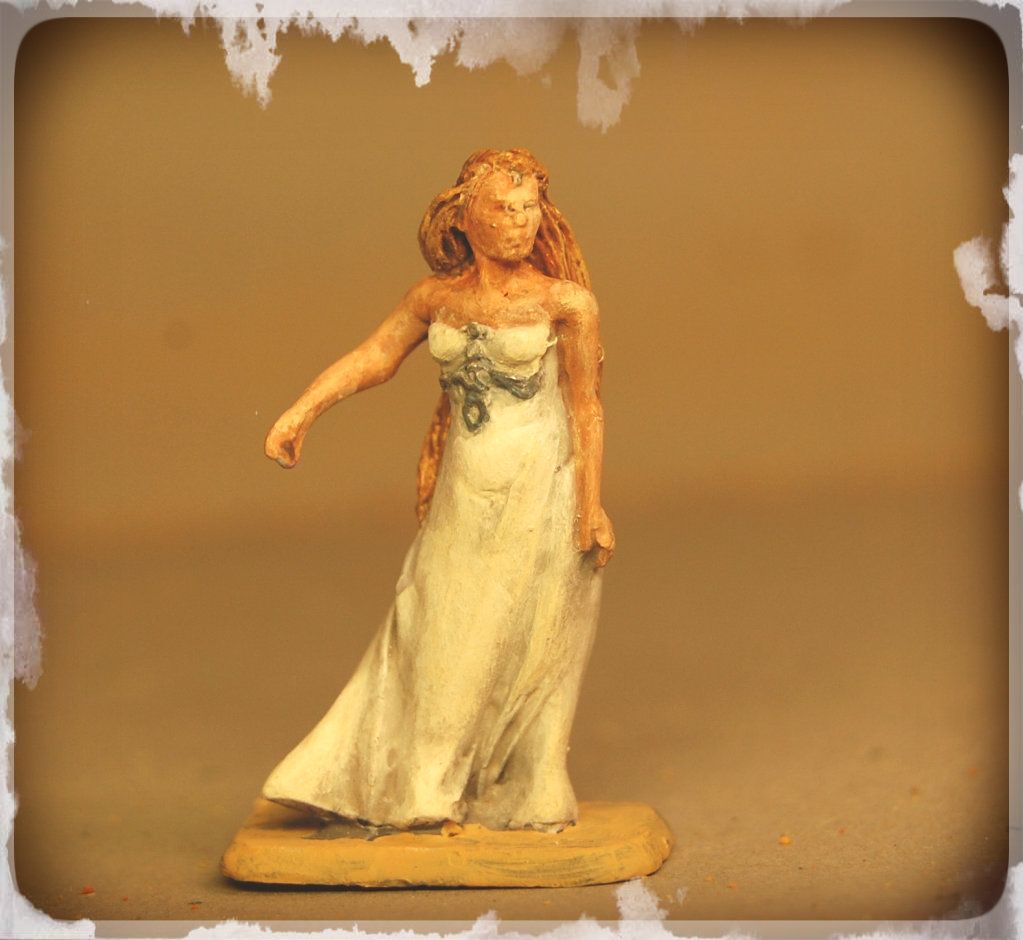 It's said also that one of her other name (in Ireland) was: "Gal'Anne O'Driel" but I didn't find a good source for this information! If anyone have one, please tell me!
On dit

aussi que

l'un de ses

autres noms

(

en Irlande)

était:

"

Gal'Anne

O'Driel

"

mais

je n'ai pas trouvé

une bonne source

pour cette information!

Si quelqu'un a

une,

s'il vous plaît

dites-moi!
"From his mother-name was Nerwen, (man-maiden), and she grew to be tall beyond the measure even of the women of the Noldor; she was strong of body, mind, and, will a match for both the loremasters and the athletes of the Eldar in the days of their youth. Even among the Eldar she was accounted beautiful, and her hair was held a marvel unmatched. It was golden like the hair of her father and of her foremother Indis, but richer and more radiant (...)."
---
"De son nom de mère, elle s'appelait Nerwen (jeune fille-homme) et elle grandit bien au-delà de la taille des femmes Noldor; elle était vigoureuse de corps, et d'esprit, et capable de tenir tête en leur jeunesse même, aux Eldar, tant hommes de savoirs qu'athlètes. Elle avait un renom de beauté, même parmi les Eldar, et on tenait sa chevelure pour une merveille à nulle autre pareille; car elle était d'or comme celle de son père et de son aïeule Indis, mais plus épaisse et plus radieuse (...)."
J.R.R.Tolkien, The Unfinished Tales / Contes & Légendes inachevées,
The History of Galadriel and Celeborn (...) / L'Histoire de Galadriel et Celeborn et d'Amroth, Roi de Lórien.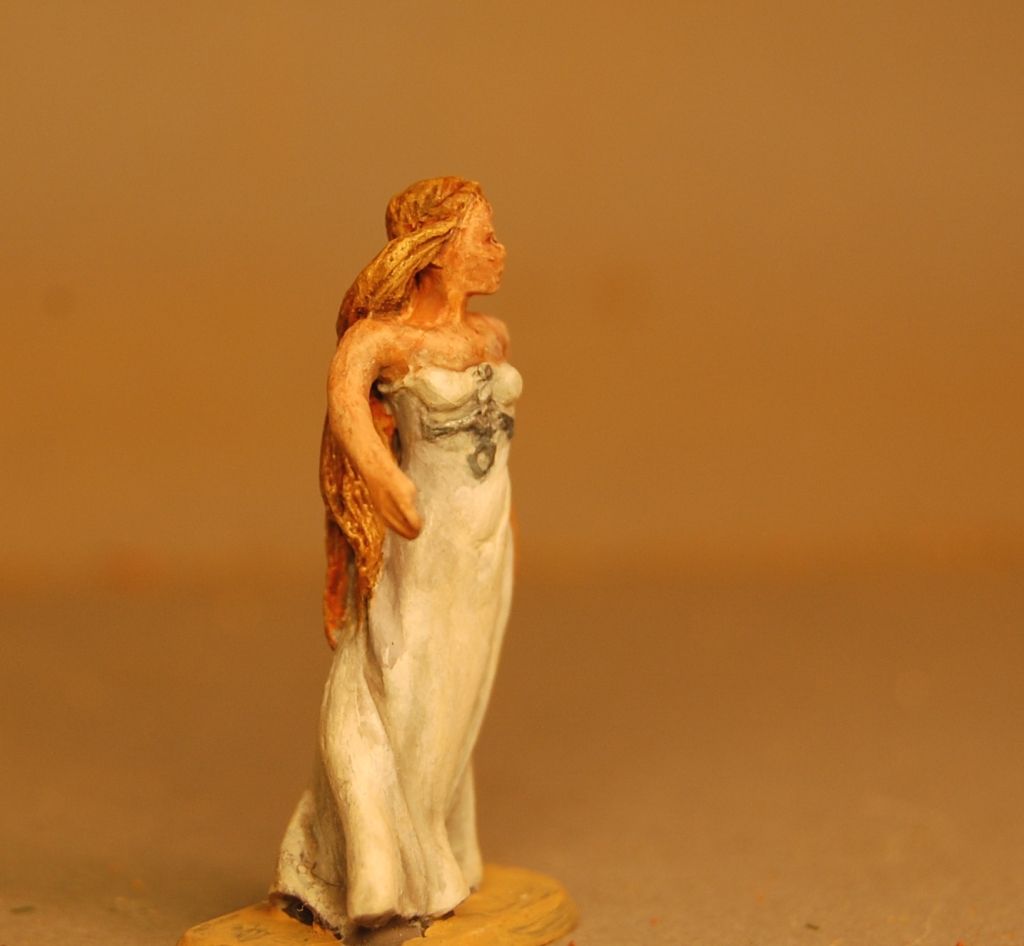 To see more:
1-
"Radagast the Brown"
2-
"Thranduil"
3-
"Bard of Lake-Town"
4-
"The Great Goblin"
5-
Beorn
6-
Bilbo Baggins
7-
Gollum
..
+
"Sam Wise"
and
"Bill the Pony"
Coming soon:
-Gandalf The Grey
-Thorin Oakenshield
-Sylvan Elf
-The Master of Laketown